This bookish meme tells the blogosphere what we're waiting patiently (and sometimes not so patiently) for! It's hosted by Jill over at Breaking the Spine!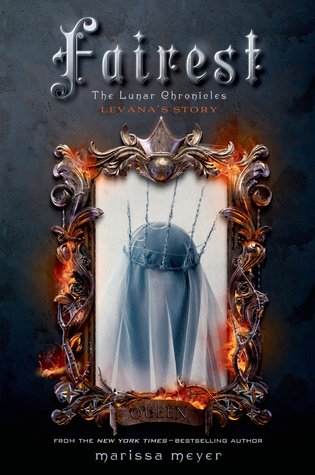 Mirror, mirror on the wall,
Who is the fairest of them all?
Fans of the Lunar Chronicles know Queen Levana as a ruler who uses her "glamour" to gain power. But long before she crossed paths with Cinder, Scarlet, and Cress, Levana lived a very different story – a story that has never been told . . . until now.
Marissa Meyer spins yet another unforgettable tale about love and war, deceit and death. This extraordinary book includes full-color art and an excerpt from Winter, the next book in the Lunar Chronicles series.
Release Date:

January 27, 2015
Published by:

Feiwel & Friends
Why I'm Waiting:
Ok, we all know who the biggest Lunar
Chronicles
fan on the planet is.... ME. When I heard that they about this story, I damn near had a heart attack. Not only was I super excited for it, but the cover is GORGEOUS. I can't wait to see Queen Levana for who she really is. And seeing that we get to meet some of my
favorite
characters when they're
smaller
makes me even more excited!
Will you wait on this with me?!
What are you waiting on this week?!