This bookish meme tells the blogosphere what we're waiting patiently (and sometimes not so patiently) for! It's hosted by Jill over at Breaking the Spine!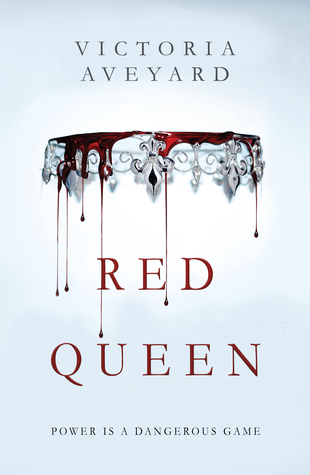 The poverty stricken Reds are commoners, living under the rule of the Silvers, elite warriors with god-like powers.
To Mare Barrow, a 17-year-old Red girl from The Stilts, it looks like nothing will ever change.
Mare finds herself working in the Silver Palace, at the centre of
those she hates the most. She quickly discovers that, despite her red blood, she possesses a deadly power of her own. One that threatens to destroy Silver control.
But power is a dangerous game. And in this world divided by blood, who will win?
Expected Release Date:
February 10, 2015
Why I'm Waiting:
I heard this has like a feel of X-Men and dystopia to it. If nothing else, the X-Men part got me intrigued! I really want to see what this is all about! And to make it better, the cover is gorgeous and people have been saying amazing things about this one!
What are you waiting on this week?
Will you be waiting on this with me?