Top Ten Tuesday
is an original feature/weekly meme created at The Broke and the Bookish.
Each week we will post a new Top Ten list. Everyone is welcome to join.
Top Ten Authors I REALLY want to Meet
The crazy thing about this topic is the fact that some of the authors I will meet next weekend at RT are going to be on this list. And let me just tell you, I CANNOT BE MORE FREAKING EXCITED!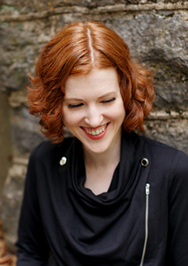 1.
Stephanie Perkins
: Let's be honest, she's like the queen of contemporary romance and I've been wanting to meet her since I read Anna YEARS ago. I will finally be meeting her THIS WEEKEND. Mrs. Perkins, I will probably be the one freaking out and CRYING while fangirling when I meet you with an arm full of books for you to sign. This will be so freaking exciting!
2.
J. Daniels
: I only discovered her this year, but I recently BINGE read her new adult series The Alabama Boys series. I'd love to meet her and tell her how much I freaking LOVE Reed! And Officer Kelly.... Geez, I just love all her boys lol She recently told me she'll be in Dallas in January, and I NEED TO BE THERE.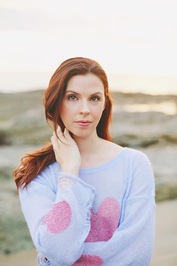 3.
Katie Finn/ Morgan Matson
: Dude, this chick here can write her BUTT off! I first fell in love with her book Second Chance Summer and then Since You've Been Gone and after that I just knew I had to read anything she'd ever written. When the Broken Hearts series was born, I was completely smitten with her words. She could make me laugh, cry, and laugh so hard I cried all in the same book! And it was obvious, I HAD to meet her if I ever got the chance.
4.
Heather Demetrios
: I fell for her words after reading Something Real. It was something unique and she wrote it in such an engaging way. Then there was I'll Meet You There, which was also unique, but also real and raw and emotional and just omg I LOVED it! She's quickly becoming one of my favorite contemp authors and one day I need to meet her and ugly cry about how much I LOVE
Josh
her.
5.
Sarah J. Maas
: I've only read two books by her, but I really want to meet her for selfish reasons.... Just so I can say I met one of the most gorgeous people on the planet lol No but really, if she can create someone as hot as Tamlin, I want to meet her.
6.
Katie McGarry:
She is one of my favorites and I own all her books. One day I'm going to find a way to meet up with her and talk about how she's so good at writing boy's POV and such awesome romances!
7.
Rick Riordan
: This man is a genius! He is hilarious and a wonderful story teller and omg Percy is still one story I will read over and over again. If I could meet him, I'd probably ugly cry smh
8
. J.K. Rowling
: Anyone who doesn't have her on their list isn't living right. (Unless, that is, you've already met her lol) No really, she's so many people's reason for reading or falling in love with reading, and I've read the Harry Potter series 9+ times, so I think it is only right that I add her to my series of author's I just HAVE to meet!
9.
Rainbow Rowell:
After hearing about Fangirl I knew I had to read it. It was basically about my life. And I had already read and loved Eleanor and Park, and now I just really want to meet her. On Twitter she seems like the sweetest person on the planet, and I've heard she's just the same in person. One day I plan to find out!
10.
Suzanne Collins
: She's the reason I wanted to read dystopian. I read the first two books in the Hunger Games series on a recommendation and after that she turned me around on them completely. If I ever met her, the first thing I would say is thank you.