This bookish meme tells the blogosphere what we're waiting patiently (and sometimes not so patiently) for! It's hosted by Jill over at Breaking the Spine!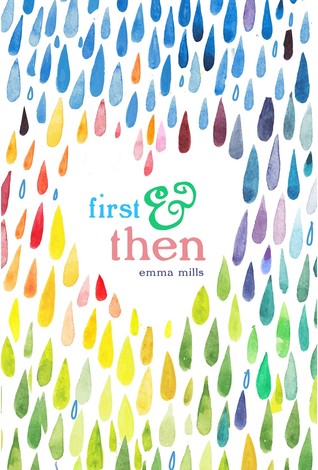 Devon Tennyson wouldn't change a thing. She's happy watching Friday night games from the bleachers, silently crushing on best friend Cas, and blissfully ignoring the future after high school. But the universe has other plans. It delivers Devon's cousin Foster, an unrepentant social outlier with a surprising talent for football, and the obnoxiously superior and maddeningly attractive star running back, Ezra, right where she doesn't want them first into her P.E. class and then into every other aspect of her life.
Pride and Prejudice meets Friday Night Lights in this contemporary novel about falling in love with the unexpected boy, with a new brother, and with yourself.
Expected Publication: October 13, 2015
Published by: Henry Holt and Co.
Why I'm Waiting: First of all, I LOVE this cover. The colors are definitley eye catching, and the shapes look like they could be tear drops. Also I love that this is about football. I'm a sucker for anything to do with sports and this one is no different. And I also like that it mentions Friday Night Lights. I'm from Texas and I know where the original FNL was about. Ever since that I've been obsessed with the tv show and anything else that uses the FNL name.
What are you waiting on this week?
Will you be waiting on this with me?!