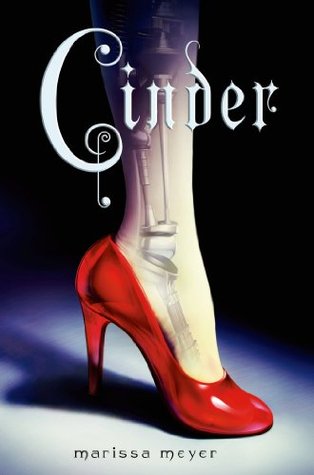 After my re-read of Cinder I fell in love with the story of Cinderella all over again. From the Disney movie to all the countless re-tellings, Cinderella is my favorite of all those retold in the Lunar Chronicles series. I love that the more it's told, the more people remember it, and can share it with generations to come.
Some of my favorite Cinderella re-tellings stem from all different types of media. In books, I've read and loved Cinder (obvs), and in movies I LOVED the one with Brandy and Whoopi Goldberg! There was diversity and some amazing songs! I think that has to be my favorite re-telling of all time.
Cinderella (well the Disney version) is a cute tale about love and magic. It shows that anything is possible if you put your mind to it. As an adult, I still try to make those things ring true to me. As long as I put my mind to it, I can make it come true. With the love part, it shows that true love will shine and bring you through your toughest trials. The love aspect is what made me fall for this story.
It was so cool to see Cinderella with all the added aspects of the future, like cyborgs and hover boars and other things we haven't seen yet!
What makes your list of favorite Cinderella re-tellings???