This bookish meme tells the blogosphere what we're waiting patiently (and sometimes not so patiently) for! It's hosted by Jill over at Breaking the Spine!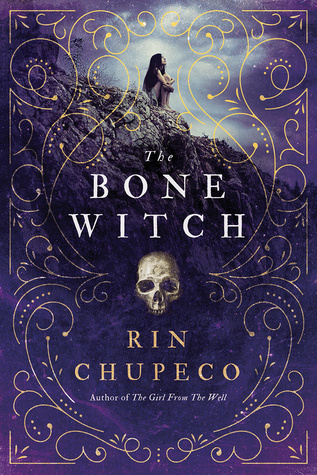 When Tea accidentally resurrects her brother from the dead, she learns she is different from the other witches in her family. Her gift for necromancy means that she's a bone witch, a title that makes her feared and ostracized by her community. But Tea finds solace and guidance with an older, wiser bone witch, who takes Tea and her brother to another land for training.
In her new home, Tea puts all her energy into becoming an asha — one who can wield elemental magic. But dark forces are approaching quickly, and in the face of danger, Tea will have to overcome her obstacles…and make a powerful choice.
Published by: Sourcebooks Fire
Expected Publication:

March 7, 2017
Why I'm Waiting:
DID YOU NOT READ THE FIRST LINE IN THE SYNOPSIS?! How could I NOT want this? I mean really it sounds so good! Also, I don't know the last book about witches that I actually read. Then there's the cover! 0_0 HOLY CRAP it's beautiful! I was lucky enough to get a poster at BEA, but now I need the ARC, the hardcover, and everything from because it's so pretty! And let's not forget about the diversity. The Diverse Reads Book Group I'm in is SALIVATING for this one! lolol
What are you waiting on this week?
Will you be waiting on this with me?!