This bookish meme tells the blogosphere what we're waiting patiently (and sometimes not so patiently) for! It's hosted by Jill over at Breaking the Spine!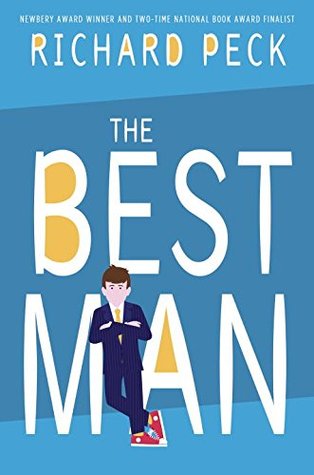 Newbery Medalist Richard Peck brings us this big-hearted novel about gay marriage from a kid's endearing perspective
When Archer is in sixth grade, his beloved uncle Paul marries another man—Archer's favorite student teacher. But that's getting ahead of the story, and a wonderful story it is. In Archer's sweetly naïve but observant voice, his life through elementary school is recounted: the outspoken, ever-loyal friends he makes, the teachers who blunder or inspire, and the family members who serve as his role models. From one exhilarating, unexpected episode to another, Archer's story rolls along as he puzzles over the people in his life and the kind of person he wants to become…and manages to help his uncle become his best self as well.
Published by: Dial Books
Expected Publication: September 20, 2016
Why I'm Waiting: It's a Diverse MG.... How can I not be waiting on it? Plus, everyone that I've seen has been giving it 5 stars. I need to know what is making everyone give it 5 stars. Also, I need to know what happens when his uncle marries his favorite teacher lol That sounds like it would be a good thing, but still kind of scary lol
What are you waiting on this week?
Will you be waiting on this with me?