This survey has been made the last 7 years by Jamie over at The Perpetual Page Turner! Thank you so much for making this awesome thing for us to do at the end of each year!
Number Of Books You Read:
Number of Re-Reads:
0 (I MUST do better with this next year smh)
Genre You Read The Most From:
1. Best Book You Read In 2016?
Girl Against the Universe by Paula Stokes, The Long Game by Jennifer Lynn Barnes, and A Court of Mist and Fury by Sarah J. Maas
2. Book You Were Excited About & Thought You Were Going To Love More But Didn't?
Wink, Poppy, Midnight by
April Genevieve Tucholke
3. Most surprising (in a good way or bad way) book you read?
Good: The Lifeboat Clique by Kathy Parks
Bad: Queen of Hearts by Colleen Oakes
4. Book You "Pushed" The Most People To Read (And They Did)?
With Malice by Eileen Cook
Also Cook is an amazing person who is really nice!
5. Best series you started in 2016? Best Sequel of 2016? Best Series Ender of 2016?
Started:
This Savage Song by Victoria Schwab
Sequel:
A Court of Mist & Fury by Sarah J. Maas
Ender: Crooked Kingdom by Leigh Bardugo
6. Favorite new author you discovered in 2016?
7. Best book from a genre you don't typically read/was out of your comfort zone?
Goldie Vance, Volume 1 by Hope Larson
I didn't start reading Graphic Novels until this year after the semester I had called "Graphic Novels." I fell for them and have been reading them ever since.
8. Most action-packed/thrilling/unputdownable book of the year?
The Long Game by Jennifer Lynn Barnes
9. Book You Read In 2016 That You Are Most Likely To Re-Read Next Year?
The Sun is Also a Star by Nicola Yoon
10. Favorite cover of a book you read in 2016?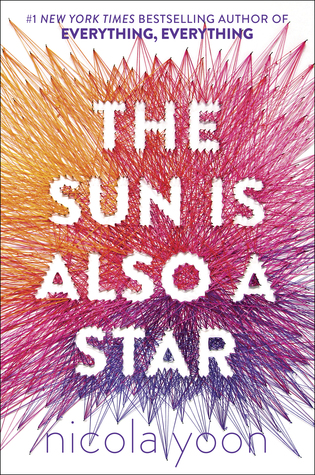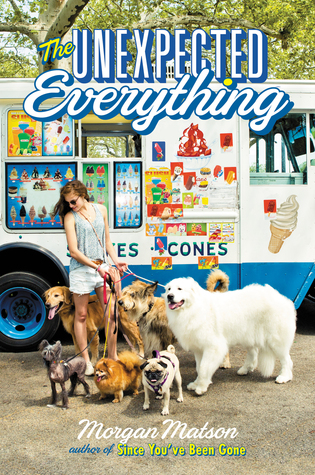 11. Most memorable character of 2016?
Vivi from When We Collided by Emery Lord & Maguire from Girl Against the Universe by Paula Stokes
12. Most beautifully written book read in 2016?
The Sun is Also a Star by Nicola Yoon
13. Most Thought-Provoking/ Life-Changing Book of 2016?
The Way Back to You by Michelle Andreani and Mindi Scott
14. Book you can't believe you waited UNTIL 2016 to finally read?
The Help by Kathryn Stockett
15. Favorite Passage/Quote From A Book You Read In 2016?
"No mourners, no funerals. Another way of saying good luck. But it was something more. A dark wink to the fact that there would be no expensive burials for people like them, no marble markers to remember their names, no wreaths of myrtle and rose."
―
Leigh Bardugo
,
Crooked Kingdom
16.Shortest & Longest Book You Read In 2016?
Shortest:
The Crown & the Arrow
by
Renee Ahdieh
Longest:
Empire of Storms
by
Sarah J. Maas
17. Book That Shocked You The Most
Everyone We've Been by Sarah Everett
18. OTP OF THE YEAR (you will go down with this ship!)
NINA & MATTHAIS!
*SPOILER*
BARDUGO I WILL NEVER FORGIVE YOU
19. Favorite Non-Romantic Relationship Of The Year
Safiya and Iseult from Truthwitch by Susan Dennard
20. Favorite Book You Read in 2016 From An Author You've Read Previously
Heartless by Marissa Meyer
21. Best Book You Read In 2016 That You Read Based SOLELY On A Recommendation From Somebody Else/Peer Pressure:
I was pre-judging based on the title and wasn't really feeling it. Someone said you like tough issue books though right? And that was all it took. My interest was piqued and I wanted to know more!!!
22. Newest fictional crush from a book you read in 2016?
Dallas from The Replacement Crush by Lisa Brown Roberts
23. Best 2016 debut you read?
Last Seen Leavin

g by Caleb Roehrig
24. Best Worldbuilding/Most Vivid Setting You Read This Year?
The Shadow Queen by CJ. Redwine
25. Book That Put A Smile On Your Face/Was The Most FUN To Read?
Bookishly Ever After by Isabel Bandeira
26. Book That Made Y
ou Cry Or Nearly Cry in 2016?
The Sun is Also a Star by Nicola Yoon
27. Hidden Gem Of The Year?
Towers Falling by Jewell Parker Rhodes
A diverse MG about 9/11. LOVED IT.
28. Book That Crushed Your Soul?
29. Most Unique Book You Read In 2016?
Scythe by Neal Shusterman
30. Book That Made You The Most Mad (doesn't necessarily mean you didn't like it)?
No spoilers, but if you read my review you will see why I said that.
1. New favorite book blog you discovered in 2016:
Fangirl Confessions! We've talked on Twitter ALL THE TIME but I just went to her blog this year and roamed around!
2. Favorite review that you wrote in 2016?
3. Best discussion/non-review post you had on your blog?
4. Best event that you participated in (author signings, festivals, virtual events, memes, etc.)?
Texas Library Association Conference and BEA!
TLA because it was super fun and I finally got to go and make some connections! BEA because I'd never been on a plane before then, I'd never been to BEA, andddd I finally (in real life) met some of the coolest people I ever met, Amber and Jessica and Becca and Kristina and Ashley and EVERY BODY ELSE.
5. Best moment of bookish/blogging life in 2016?
Ok, so here's the story. We were all waiting in line at BEA to get Nicola Yoon's newest book, The Sun is Also a Star. As we were waiting (hours before they started passing it out mind you) she just so happened to walk by to check out her line. I turned around to try to catch myself in a selfie with her, and at first I didn't see her.So I turned around AND THERE SHE WAS. I promptly turned back around and took the selfie with a bunch of other bloggers. BEST. PICTURE. EVER. This totally made my day and my mom was super jealous when I showed her and I'm rambling now because I'm still amazed that this happened lol (lmao That's her publicist back there laughing at us because all four of us were FANGIRLING!)
This also happened just recently. In the left picture I met Emery Lord (!!!) at TLA in April when her most recent book When We Collided came out. I was so super excited to meet her that I while I was volunteering, I finagled my way into helping get people into her line. After I was done I told her I was a blogger and in school for my MLS and she even took one of my business cards. Then, this is the exchange that happened on Twitter the other day. I promptly made it awkward and fan-girled, but I have proof that she thought I was ok before then haha
6. Most challenging thing about blogging or your reading life this year?
Balancing school and blogging and working full time. And then when I got extra tired of working at OG, I started filling out 2479269522596205 applications and then I finally found one!
7. Most Popular Post This Year On Your Blog (whether it be by comments or views)?
8. Post You Wished Got A Little More Love?
As a bookish person, I'm a little surprised that I never heard of this one site before, but when I started at the library this month I found out about this amazing site called "Fantastic Fiction.com" It's a really great website that shows the order of series titles for some series that may have a lot of titles that are hard to keep in order. It also has some best-sellers that may have a new book coming out.
10. Did you complete any reading challenges or goals that you had set for yourself at the beginning of this year?
I did complete all my challenges, I just have a REALLY BAD time remembering to write them down or add them to the Challenges tab on here. I never remember until I'm filling this out lol
1. One Book You Didn't Get To In 2016 But Will Be Your Number 1 Priority in 2017?
GEMINA. I was so super excited about this one and I wanted to read it while I wasn't in school, but I kept pushing it back and yeahhhhh
2. Book You Are Most Anticipating For 2017 (non-debut)?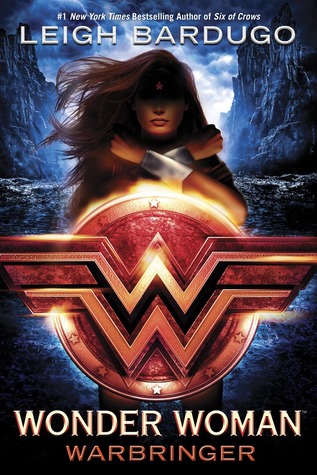 3. 2017 Debut you are most anticipating: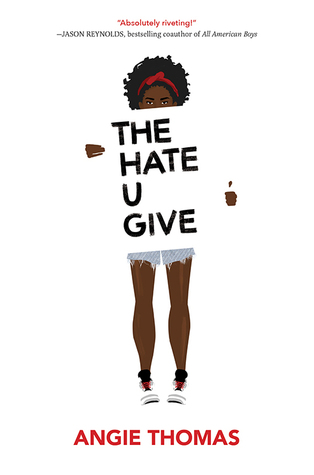 4. Series Ending/ A Sequel You are Most Anticipating in 2017:
5. One thing you Hope to Accomplish or do in Your Reading/ Blogging Life in 2017:
Get a librarian job. I got a job as a library tech just recently, but I still want a librarian job. The hustle never stops!
6. A 2017 Release You've Already Read & Recommend To Everyone:
I haven't finished one, but I'm reading two at the moment!
They are:
Wintersong by S. Jae-Jones

(Look out for my blog tour stop on January 6th!!!)
and
Under Rose-Tainted Skies by Louise Gornall
It is #OwnVoices greatness and everyone should read it and love it and re-read it!!!!
If you could, leave some feedback for any questions you'd LIKE to see on this survey in the future that perhaps Jamie doesn't have on here!