This bookish meme tells the blogosphere what we're waiting patiently (and sometimes not so patiently) for! It's hosted by Jill over at Breaking the Spine!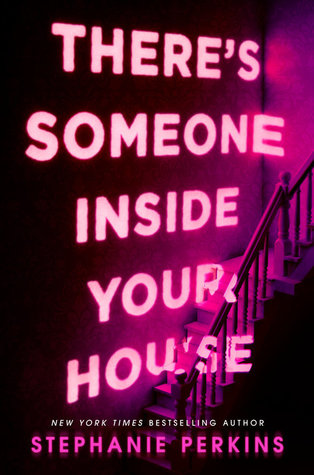 Scream meets YA in this hotly-anticipated new novel from the bestselling author of Anna and the French Kiss.
One-by-one, the students of Osborne High are dying in a series of gruesome murders, each with increasing and grotesque flair. As the terror grows closer and the hunt intensifies for the killer, the dark secrets among them must finally be confronted.
International bestselling author Stephanie Perkins returns with a fresh take on the classic teen slasher story that's fun, quick-witted, and completely impossible to put down.
Published by:

Dutton Books for Young Readers
Expected Publication: September 26, 2017
Why I'm Waiting: I can't lie... I'm absolutely terrified of this book. Not only because it's supposed to be horror, but because the person who wrote it. Stephanie Perkins is the number one reason I started reading contemporary romance all those years ago, and now she's going to far left field with horror. I'm PRAYING that I love it. But then again, Perkins has a way with words, so I know I don't really need to be THAT scared. But I DID just recently ask for more horror, so I guess I got my wish. I said a long time ago I'd read anything she writes, and I'm not breaking that promise now!!!
What are you waiting on this week?
Will you be waiting on this one with me?