This survey has been made the last 8 years by Jamie over at The Perpetual Page Turner! Thank you so much for making this awesome thing for us to do at the end of each year!
Number Of Books You Read:
Number of Re-Reads:
0 (I should really get better about this smh)
Genre You Read The Most From:
Contemporary (All different forms of it!)
1. Best Book You Read In 2017?
(If you have to cheat — you can break it down by genre if you want or 2017 release vs. backlist)
The Hate You Give by Angie Thomas
2. Book You Were Excited About & Thought You Were Going To Love More But Didn't?
There's Someone Inside Your House by Stephanie Perkins
I liked it, but it just didn't live up to what I was expecting!
3. Most surprising (in a good way or bad way) book you read?
I ended up reading this in one day and I LOVED it! I haven't done that in a long time!
4. Book You "Pushed" The Most People To Read (And They Did)?
The Hate You Give by Angie Thomas
My running count is 12. (All people I work with, old co-workers from my old branch, and some teens that became interested when it was banned around the corner from us smh lol )
5. Best series you started in 2017? Best Sequel of 2017? Best Series Ender of 2017?
Shadowshaper by Daniel Older
A Court of Wings and Ruin by Sarah J. Maas
6. Favorite new author you discovered in 2017?
7. Best book from a genre you don't typically read/was out of your comfort zone?
Royce Rolls by Margaret Stohl
8. Most action-packed/thrilling/unputdownable book of the year?
Magnus Chase and the Ship of the Dead!
9. Book You Read In 2017 That You Are Most Likely To Re-Read Next Year?
Renegades by Marissa Meyer
That ending was cray and I will HAVE to read it again to see if there was ANYTHING at all that I missed where I didn't see that coming!!!
10. Favorite cover of a book you read in 2017?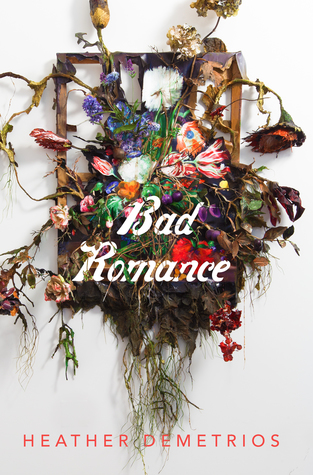 11. Most memorable character of 2017?
Justyce McAllister from Dear Martin
12. Most beautifully written book read in 2017?
Far From the Tree by Robin Benway
13. Most Thought-Provoking/ Life-Changing Book of 2017?
The Hate You Give by Angie Thomas
14. Book you can't believe you waited UNTIL 2017 to finally read?
Shadow and Bone by Leigh Bardugo
15. Favorite Passage/Quote From A Book You Read In 2017?
"And there's nothing wrong with being a lizard either. Unless you were born to be a HAWK."
-Shadow and Bone by Leigh Bardugo
16.Shortest & Longest Book You Read In 2017?
Shortest: Princess Princess Ever After by Katie O'Neil
Longest: A Court of Wings and Ruin by Sarah J. Maas
How I did this: Went to my read books on Goodreads and sorted by page number and just looked for what I knew I read this yeaer that was the shortest and longest.
17. Book That Shocked You The Most
(Because of a plot twist, character death, left you hanging with your mouth wide open, etc.)
The Serpent King by Jeff Zentner & Flame in the Mist by Renee Adhieh
18. OTP OF THE YEAR (you will go down with this ship!)
(OTP = one true pairing if you aren't familiar)
Dylan and Jamie from Prince in Disguise
19. Favorite Non-Romantic Relationship Of The Year
Taliah and her dad Julian Oliver from Here We Are Now by Jasmine Warga
Ollie & Celia from Top Elf by Caleb Zane Huett
20. Favorite Book You Read in 2017 From An Author You've Read Previously
Turtles All the Way Down by John Green
21. Best Book You Read In 2017 That You Read Based SOLELY On A Recommendation From Somebody Else/Peer Pressure:
An Enchantment of Ravens by Margaret Rogerson
22. Newest fictional crush from a book you read in 2017?
Jamie from Prince in Disguise by Stephanie Strohm
23. Best 2017 debut you read?
24. Best Worldbuilding/Most Vivid Setting You Read This Year?
Pashmina by Nidhi Chanani
25. Book That Put A Smile On Your Face/Was The Most FUN To Read?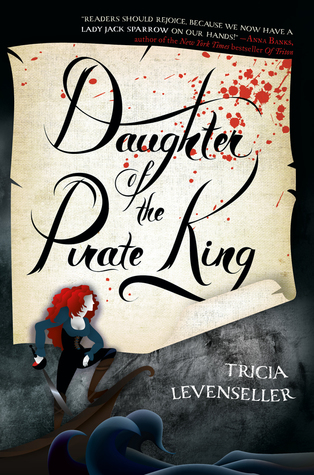 26. Book That Made You Cry Or Nearly Cry in 2017?
The Serpent King by Jeff Zentner
27. Hidden Gem Of The Year?
28. Book That Crushed Your Soul?
Bad Romance by Heather Demetrios
29. Most Unique Book You Read In 2017?
They Both Die at the End by Adam Silvera
30. Book That Made You The Most Mad (doesn't necessarily mean you didn't like it)?
It was extremely wordy and I had to re-read every other sentence. I DNF'ed at page 75 and ended up not even remembering it came out this year lol
1. New favorite book blog you discovered in 2017?
2. Favorite review that you wrote in 2017?
3. Best discussion/non-review post you had on your blog?
TTT Halloween Freebie! I put the books that reminded me most of candy and why!
4. Best event that you participated in (author signings, festivals, virtual events, memes, etc.)?
It was more for professional development, but I still had so much fun!
5. Best moment of bookish/blogging life in 2017?
Graduation from UNT with my degree in Library Science!
6. Most challenging thing about blogging or your reading life this year?
Trying to finish school and keep up with my reading and working 8 hours a day was a chore. And then Harvey happened and it was even more of a mess. This year was a CHORE!
7. Most Popular Post This Year On Your Blog (whether it be by comments or views)?
Unfortunately, it was my DNF review of Roseblood with 766 views smh lol
8. Post You Wished Got A Little More Love?
9. Best bookish discover (book related sites, book stores, etc.)?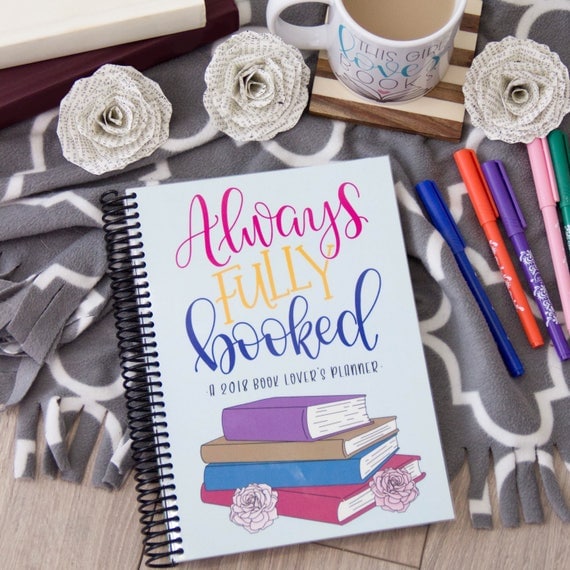 This book lover planner for 2018! I haven't gotten mine yet, but this is the one from her Etsy shop! I already ADORE it and CANNOT wait until mine gets here!!!!
10. Did you complete any reading challenges or goals that you had set for yourself at the beginning of this year?
I had to take the boggest test of my career so far (it determined if I graduated or not) and I PASSED IT!
1. One Book You Didn't Get To In 2017 But Will Be Your Number 1 Priority in 2018?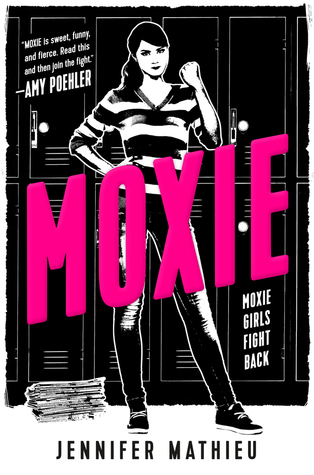 2. Book You Are Most Anticipating For 2018 (non-debut)?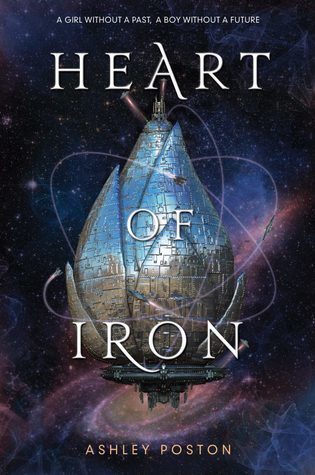 3. 2018 Debut You Are Most Anticipating?
4. Series Ending/A Sequel You Are Most Anticipating in 2018?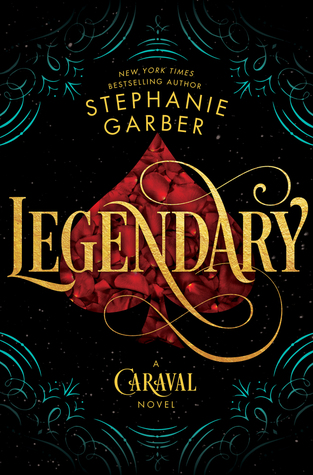 Renegades #2 by Marissa Meyer
Because that ending was like WTFFFFF
5. One Thing You Hope To Accomplish Or Do In Your Reading/Blogging Life In 2018?
Get a librarian job. I just recently got a job as a youth services specialist, but I really want a Youth Services Librarian job and my own library! (Well you know what I mean by my own!)
I also want to get my in-house library up and running. After Harvey, I lost all my bookshelves because they were wooden and they imploded once the water receded from our apartment. My books are all currently sitting in boxes since we moved in September. FEMA gave us nothing, so it's been slow going, but I hope to have them all back by May 2018!
6. A 2018 Release You've Already Read & Recommend To Everyone (if applicable):
I actually haven't read an entire one yet. This December has been so busy, that I haven't had time. But I'm currently reading Together at Midnight by Jennifer Castle and I like it so far!
The best thing I can say about 2017... It was interesting. There was good: I was married in April and then went to TLA in April with my mom. May brought a better job at a bigger branch and more youth responsibilities. In June I went on a cruise for my honeymoon. In December I graduated from Library school. And of course there was bad: In January we officially got an asshole for a President. (This is not up for debate. Do not message me. No we cannot talk about this.) August brought Hurricane Harvey, which flooded my apartment and my car. September had a car accident RIGHT AFTER I replace the car that Hurricane Harvey flooded. December also brought the flu that I have now given to my husband. But all in all, I survived and I am excited to see what 2018 has in store for me!
Did you do this survey?
Any of our answers the same?
Thoughts, comments, concerns?
Leave them in the comments with your links to your surveys!!!