This bookish meme tells the blogosphere what we're waiting patiently (and sometimes not so patiently) for! It's hosted by Jill over at Breaking the Spine!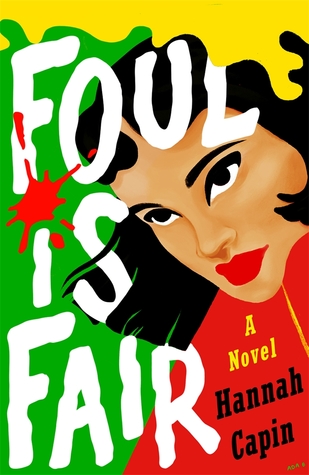 Elle, along with her friends Jenny, Mads, and Summer are the queens of their school. Untouchable, they have the kind of power that others only dream about. No party is closed to them, and the world is at their feet. Until the night of Elle's birthday, when they crash a St. Andrew's Prep party, and her life changes.
The lacrosse boys went after the wrong girl.
Elle enrolls at St. Andrew's Prep as Jade, with revenge on her mind: with the help of her coven, they'll take down each boy, one by one. They'll lose their power, and their lives, as the coven destroys the social structure of the school. Elle and her friends will make sure these boys can never go after a girl again, and they have a perfect way in: a boy named Macbeth, whose ambitions could turn deadly.
Foul is Fair is a bloody, thrilling revenge fantasy for the girls who've had enough. The boys better watch out, for something wicked this way comes.
Published by:

Wednesday Books
Expected Publication:
February 4, 2020
Why I'm Waiting:

MACBETH RETELLING, NEED I SAY MORE?! I love retellings that aren't your traditional fairy tales, so when I saw this, I was NOT OK lol In my hurry to add it to my TBR I accidentally added it multiple times and I'm ok with that. I can't wait to get my hands on this book! (Also, this cover is SUPER LEGIT and I can only hope that the inside is as pretty as the outside!!!)
What are you waiting on this week?
Will you be waiting on this with me?
Let me know in the comments!