This bookish meme tells the blogosphere what we're waiting patiently (and sometimes not so patiently) for! It's hosted by Jill over at Breaking the Spine!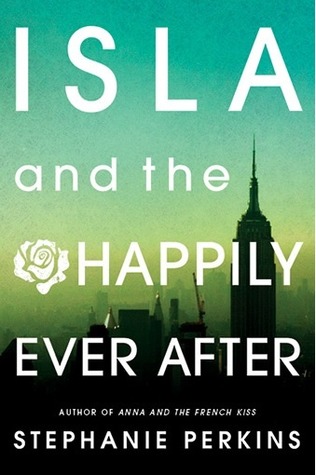 From the glittering streets of Manhattan to the moonlit rooftops of Paris, falling in love is easy for hopeless dreamer Isla and introspective artist Josh. But as they begin their senior year in France, Isla and Josh are quickly forced to confront the heartbreaking reality that happily-ever-afters aren't always forever.
Their romantic journey is skillfully intertwined with those of beloved couples Anna and Étienne and Lola and Cricket, whose paths are destined to collide in a sweeping finale certain to please fans old and new.
Expected Publication: August 14, 2014
Why I'm Waiting:
This is the third book in the Anna and the French Kiss companion series. And I miss all the characters from this series and I hope to see them all again! ESPECIALLY Etienne. Thinki
ng of him and a new budding romance has me super excited for this one!
What are you waiting on?
Will you be waiting on this one too?