This bookish meme tells the blogosphere what we're waiting patiently (and sometimes not so patiently) for! It's hosted by Jill over at Breaking the Spine!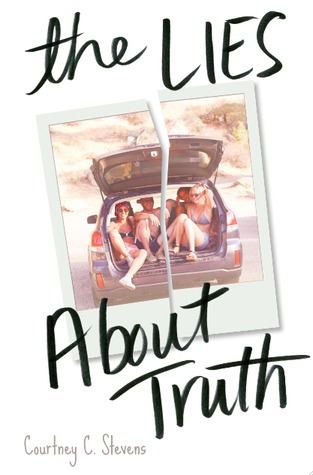 Sadie Kingston, is a girl living in the aftermath. A year after surviving a car accident that killed her friend Trent and left her body and face scarred, she can't move forward. The only person who seems to understand her is Trent's brother, Max.
As Sadie begins to fall for Max, she's unsure if she is truly healed enough to be with him — even if Max is able to look at her scars and not shy away. But when the truth about the accident and subsequent events comes to light, Sadie has to decide if she can embrace the future or if she'll always be trapped in the past.
Published by: HarperTeen
Expected Publication: November 3, 2015
Why I'm Waiting: Faking Normal was one of my all time favorites of 2014. I cried for a long time after I finished that book and low and behold, that made me want to read all the things by Stevens. I know that sounds like torture, but with her awesome writing skills and her swoony boys, there's no way I could go wrong with this one. Also, my birthday is November 2nd, so this will make a super cool bday gift to myself......
Will you wait on this with me?
What are you waiting on this week?