This bookish meme tells the blogosphere what we're waiting patiently (and sometimes not so patiently) for! It's hosted by Jill over at Breaking the Spine!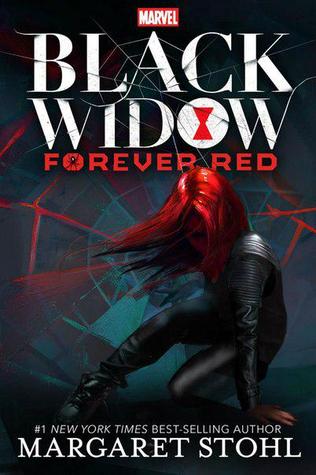 Black Widow: Forever Red by Margaret Stohl
Enter the world of Black Widow in this thrilling Marvel young adult novel, penned by #1 New York Times bestselling author Margaret Stohl.
This novel features all the thrilling adventure readers will expect from the Marvel brand, backed up by the young-adult cred of #1 New York Times bestselling author Margaret Stohl. Uncover a new side of the Marvel Universe, accessible to old fans and new readers alike, as Stohl weaves an unforgettable story through the world of the Black Widow.
Published by: Marvel Press
Expected Publication: October 13, 2015
Why I'm Waiting:
As we know I collect Wonder Woman things, so any other female superheroes I'm all in for. Also I'm happy for another type of media featuring superheroes. It's not the big screen, but to get even just a book is a step in the right direction. I really hope this makes her seem even more bad ass. I can't wait for this one anymore!
What will you be waiting on this week?
Will you be waiting on this with me?