This bookish meme tells the blogosphere what we're waiting patiently (and sometimes not so patiently) for! It's hosted by Jill over at Breaking the Spine!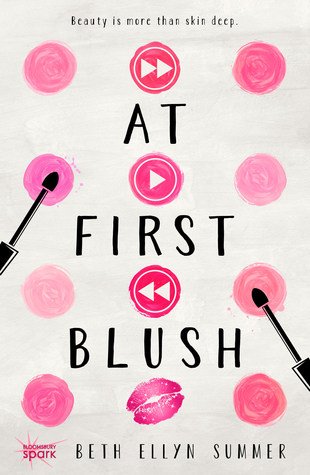 Who would have thought that a teenager could have a successful career creating makeup tutorial videos on YouTube? For Lacey Robbins, this dream has been her reality. An up-and-coming YouTuber, she has thousands of fans and can't wait for the day when her subscriber count reaches the one million mark. And when she is offered a high school internship at On Trend Magazine, she figures that this could be the make it or break it moment.
But sometimes your dream job isn't all that it seems. Her editor is only interested in promoting junk products, and her boss in the Hair and Makeup department introduces her to the larger world of makeup artistry, making her wonder if making tutorials online is all she is meant to do. To top it all off, when the magazine's feature subject , musician Tyler Lance, turns his broodingly handsome smile her way, falling for him could mean losing her fans, forcing her to make a decision: her YouTube life or her real life?
Fans of Zoella's GIRL ONLINE will fall right into the world of this YA DEVIL WEARS PRADA and stay hooked from the first blush to the last glossy kiss.
Published by: Bloomsbury Spark
Expected Publication:
April 4, 2017
Why I'm Waiting:
Can we talk about how relevant this is? Frankly, to be honest I don't understand why there aren't more books about someone who is a You-Tuber.... It may seem like it might date it, but I think this is still a book that teens now would like. Especially those interested in You-Tube or make up. (I really wish this had come out during Teen Tech Week [March 5-11, 2017], but I digress.)
Will you be waiting on this with me?