This bookish feature is an original by me! I had the epiphany for this the other day when I was writing out my 15 bookish confessions. (See #7) A lot of times I like to go "beyond the book" and do something that will connect me with the book and characters a little more. It will pop up on Mondays! Be on the look out for which books caught my eye and made me go beyond just reading it!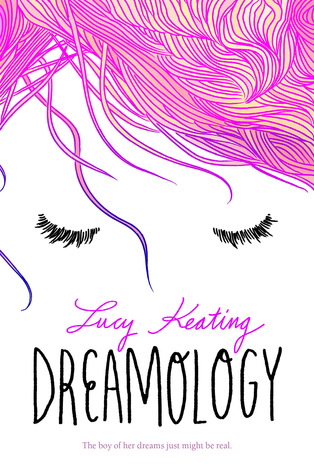 "Max is the boy of her dreams—and only her dreams."
The object of this Beyond the Book is SUPER CHEESY,but it's one I wanted to share. I only get really personal on here sometimes, so I wanted to make sure I shared this with y'all as it's something that's near and dear to my heart.
Dreamology is about a girl who dreams of a boy named Max. And then out of the blue she meets him in real life. So, today I'm here to talk about my dream dude and how I met him in real life too... "The fiance." I guess I can tell y'all the story of our proposal!
Obviously my camera is terrible, but I still liked that picture :)
We met through mutual friends. I'm in the sister sorority to his fraternity. We had hung out a couple times, but mainly with a group of friends.
How We Got Together
08/25/2010
I told his frat brother I kind of thought he was cute knowing his frat brother couldn't hold water. And he did exactly what I expected him to do, he told him. Unfortunately when he told him, they were on "vacation" in Vegas. We texted until he came back and from there things just erupted. We stayed on the phone until the wee hours of the morning and we texted randomly throughout the day. Soon afterwards we were hanging out by ourselves and then one day I just asked "So what are we doing?" And he said, "I mean I thought we were together?" I laughed and said "You never even asked me though!" And to that he replied with a roll of his eyes, "Patience, you wanna be my girlfriend?" <3
On Board the Carnival Cruise Ship
Sidenote: I told him a long time ago once we hit 3 years I was going to start leaving hints about how I wanted the ring to look, my ring size, what and who I wanted there, etc. and he had until we hit 5 years to propose lmao
I had told him awhile ago that I wanted pictures of it, my parents there, to make sure my nails were done, and a certain type of ring. Well we went to Progresso and Cozumel on a cruise with my parents and little sister. The second day on the cruise was the captain's dinner where we had to dress up and look nice. After dinner we were walking back to our cabin when we passed a place where photographers were set up. He suggested we stop at one of them and take pictures. I said ok and we got in line. Finally it was our turn and we stepped onto the platform.
We took the recommended poses, and I was ready to talk away, when he said "Wait, one more pose." and that's when he got down on one knee. It seemed like the entire cruise ship was yelling and celebrating with us, that's how loud the cat-calling and whistling was. The only thing I heard him say was "My headache, will you marry me?" lol I said yes and the rest is history. Later I kept looking at the ring and him and he said "Yep, you got everything you asked for. Three stones, pretty band, size 6." I said "I told you that almost three years ago! How did you even remember it?" Apparently he kept a note on his phone the whole time so he could get me exactly what I wanted.
After I posted the ring on Facebook, people were coming out the woodwork telling me he'd had it for months and so many other people had seen it and knew it was coming for forever. I appreciate all my line sisters and all his line brothers who kept the secret and left me in the dark! <3
He's all that I've asked for and more and I couldn't be happier!
Have you found the person of your dreams? Tell me in the comments!
Especially any real life meet cutes! I LOVE those lol
Have you ever had such a connection with a book that you had to go beyond just reading it?
Join me on Mondays with Beyond the Book!