This bookish meme tells the blogosphere what all we borrowed, bought, and received for review. It's hosted over at Tynga's Reviews.
From the Library: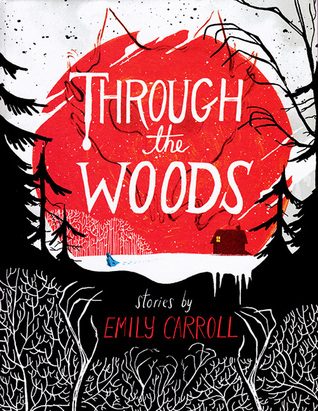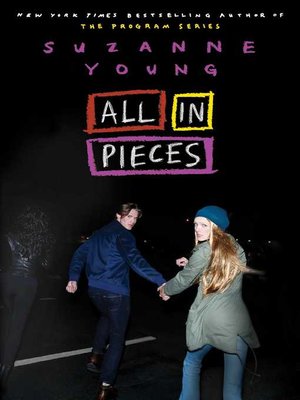 Scythe by Neal Shusterman
So I had seen this going around at BEA, but I had never read the author before so I was really set on gettig it.... But then I saw that there were 17 holds on it and I decided I should see what it was about!
Through the Woods by Emily Carroll
I actually just bought aa physical copy for my #TBTBSanta, but then I saw how amazing it was and with my new growing love for graphic novels, I had to check this one out too. The illustrations are GORGEOUS!
All in Pieces by Suzanne Young
I've seen 3 people say this book made them cry and say it was one of the best contemps they've read all year. Apparently I'm a glutton for punishment because that made me NEEEEEDDDDD ITTTTT!
From my #TBTBSanta:
The books I got were The Unexpected Everything by Morgan Matson (I've been wanting this freaking HC for a longggggggg time! I love the back side of the book jacket!) And I got This Monstrous Thing by Mackenzi Lee! I have been wanting to read this forever. I figured if I had the book it wouldn't make sense to NOT read it sooneer or later!
I also got some super adorable socks that I took out because they're so cute I'm going to wear them in my #SockSunday post later lol And I got some Peppermint Hot Chocolate (I love Peppermint AHYTHING) And she got me some Sour Patch candy! I think I tweeted that at the last minute, so thank you to @Allicrystal for paying attention and realizing I'm scatterbrained lol Also, the bag of Sour Patch Kids I already opened lmao #NoRegrets
Bought:
The entire Twilight hardcover box set....
Why yes I know I already own this entire series in paperback, but when this is $2 at your library's book sale, you don't pass that up. Especially since they said they'll give you the "You work at the library" discount so the box was free lmao Thank you Friends of the Library, it's BEAUTIFULLLL!
Tuesday 12/06/16: Top 10 New to me authors I read in 2016!
Thursday 12/08/2016: No Post
Me on Instagram @take_me_awayyy: