This bookish feature is an original by me! I had the epiphany for this the other day when I was writing out my
15 bookish confessions
. (See #7) A lot of times I like to go "beyond the book" and do something that will connect me with the book and characters a little more. It will pop up on Mondays! Be on the look out for which books caught my eye and made me go beyond just reading it!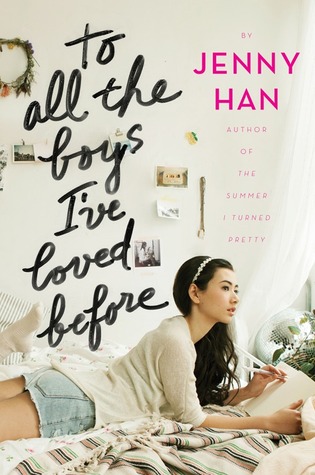 "My letters are for when I don't want to be in love anymore. They're for good-bye. Because after I write in my letter, I'm not longer consumed by my all-consuming love...My letters set me free. Or at least they're supposed to."
To All My Bookish Boyfriends:
But now it's time for me to let you go. My real boyfriend is starting to get mad. He was ok when it was one, but things got out of hand when I made a shelf on Goodreads called "Boys in Books Are Better." He started asking me what made them so great and when I had this huge list of them all, he got a little offended lol
But with all your cuteness and lovely quotes, I just can't handle all of you anymore.
Especially
when none of you can stay out of trouble to save your lives.
Except maybe one of you.
I'd like to stay out of all your drama. May it be other girls or having
monsters
(no matter what kind) coming after you.
So in short, I have to leave you all. Because no matter what it is you meant to me, the real life boyfriend is jealous. He doesn't like that I melt more when a book boyfriend says
something
than when he tries to say something similar lol He hates that
I am in love with an entire family as well as him
. I hate that I have to keep reassuring him that even though I love them all, there's no
spontaneity
. As many times as I read the book, you do the same things over and over. And though that doesn't
sound
bad to me, he keeps bringing it up to me all the time. And I've finally realized its true. So I bid you all good bye. Continue your lives with your bookish girlfriends.
I'm tired of coming second to them anyways
because it's so obvious that you love them more than me.
OH WHO AM I KIDDING? I'D NEVER SEND THIS TO ANY OF THEM! THE BOYFRIEND JUST BETTER DEAL WITH IT!!!!!!!
Would you write a letter to your bookish boyfriends?
Who would you include?
Have you ever had such a connection with a book that you had to go beyond just reading it?
Join me on Mondays with Beyond the Book!
This idea was given to me by the
boyfriend
himself! Thanks babe! lmao